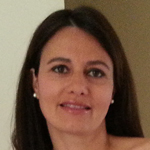 About me
My name is Kirstan Murphy Adams, I am a psychotherapist with over 20 years of experience, registered with the British Association for Counselling and Psychotherapy.
I also specialise in Attachment assessments and interventions and hold a Masters in Attachment Theory (MSc).
I support adults, children and families by providing a secure place to explore and communicate their thoughts, feelings and beliefs. Through establishing a safe and relaxed environment where you can talk about your concerns without being judged. Psychotherapy fosters self-growth and equips you with the skills to live a more fulfilling life and may be the most valuable investment you will ever make.